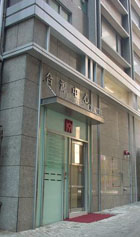 Hop Yuen was established in 1914. With over 100 years of experience, our time-tested services are proven to be of high standard. We consider safety, quality and efficiency as the core values of our services, thus gaining the trust and confidence of our clients for the past decades. We have worked together to bring about breakthrough to the quality of construction, civil engineering, waterproofing, renovation and refurbishment as well as functional maintenance works. To develop business and raise the standard of our services, the company adopted western management approach and underwent an internal organizational restructuring in 1979. The resulting success was not only acknowledged by major corporations in the industry, but was also supported by many surveying firms, architecture firms, as well as engineering firms.
The development and growth of our business continued as we expanded our business interests to the retail sector. We have been importing high quality construction and waterproofing materials from Europe to Hong Kong and Macau markets. The quality of the materials has been raising the standards of works since then.
In 1990, the company became an authorized contractor of MTR Corporation. At present, the company has a workforce trained in relevant disciplines to provide functional maintenance and repair services as well as technical support. Besides, we are also actively serving the industry. The company is the founding member of the Registered General Building Contractor, the Hong Kong Construction Association and the Hong Kong General Building Contractors Association. The company is also a committee member of the Hong Kong Concrete Repair Association, as well as a member of the Occupational Safety and Health Council and the Green Cross. We are from time to time acknowledged by stakeholders of the industry and have been frequently invited to take part in various projects.