In support of the development and running of railway as a sustainable transport alternative, since Jan.2010, Hop Yuen (Holdings) Limited has established this company, which has a clear and focused alignment with the ultimate goal of key stakeholders such as railway builders and/or operators. Simply put, we aspire to be part of success story as a contracting business of choice, in helping build, providing Competent Person, as well as being engaged to maintain and upgrade the two parallel ribbons of steel, functioning similar as the blood lines in a railway system.
Track work engineering is in many aspects a labour-intensive process and therefore will be of significance to the well-being of all those who are engaged in it. We have been putting safety to our employees and our work partners ahead of any other considerations in running our business, whilst we have kept investing in training and gearing up to speed the knowledge and skills of our employees in delivering end results in a safe, reliable and efficient manner.
Railway and Permanent Way
Railway means the Permanent Way structure together with all the depots, stations and ancillary buildings in use for railway operation.
Permanent Way means the railway track, including rails, fastenings, rail supports and the formation.
Permanent Way Maintenance
Permanent Way maintenance is about maintaining, within the tolerances, the tracks to the designed alignment and level.
Hop Yuen (Holdings) Limited has been engaged in track maintenance since 1996. As safety is a pre-requisite in the railway industry, we have developed, from experience, our safety formula to foster a safety culture within our organization;
Our Safety Formula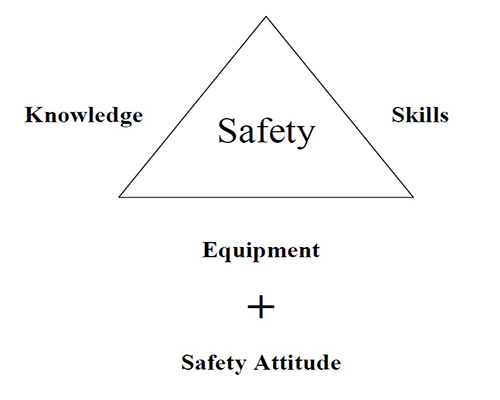 We have our own training centre. Our staff will be trained and equipped with;
Knowledge

Job knowledge;
Railway Operational Safety;
Industrial Safety.

Skills

Track work maintenance;
Plinth repair;
Concrete repair.

Equipment

How to use the equipments;
Use good condition equipment.

Safety Attitude

Think safety-first
Understand safety is everyone's responsibility;
Always do risk assessment, in particular at Safety Critical Moments;
Implement team-work safety.